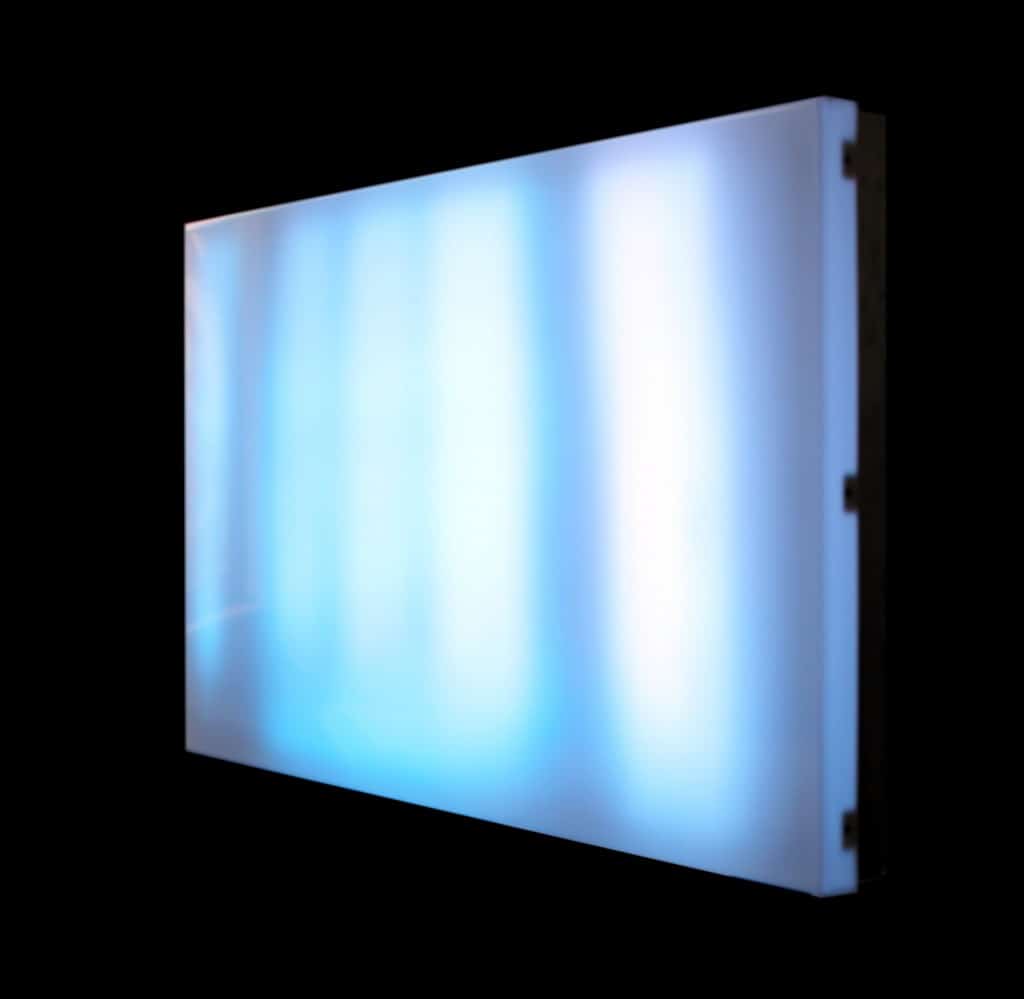 2014-
Design: STUDIO OKULAR
Media Content: Atelier Biedermann, Vienna
Company: Multivision LED System GmbH
Code controlled design of real time light spaces. First movable digital window MEMORY CODE to simulate light in spaces is set up in geriatrics in Vienna. 7 scores of different image worlds are addressed to the collective memory are programmed to create a variety of spatial atmospheres. MEMORY CODE is designed by STUDIO OKULAR in cooperation with the artist Friedrich Biedermann.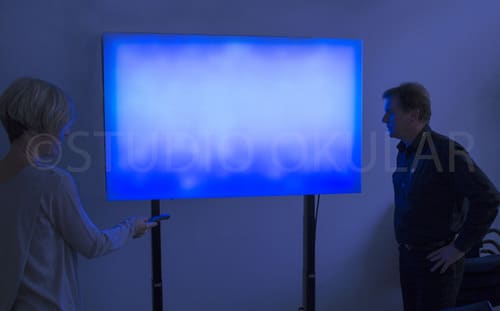 Friedrich Biedermann's art installation with the same title at geriatrics Simmering has been the starting point for the development of this panel.
Art Installation "memory code" 2012
A multi confessional room, creates the new core of the geriatrics Simmering. Together with Josef Weichenberger Architects & Partner the artist Friedrich Biedermann created a room of sensation. The location provides possibilities for events, recreation and therapy. It impresses through its sculptural and ambitious architecture.
Geriatrics is the Understanding and Sensation of the work with the elderly. This term does not just stand for the mental, physical and functional treatment, however for a special kind of awareness.
Memory Code: Light as art.
For already half a year the illuminated design "Memory Code" has given the place its uniqueness. According to the results of a study of the Loughborough University, it is proven that light has a special and positive influence on the mental and physiological health of the elderly. Professor Andrew Price confirms:" Lighting has been identified as a significant environmental attribute responsible for promoting physical and mental health of the elderly."
"My target was to create a room that has a positive influence on it's visitor" explains the artist Friedrich Biedermann. The Memory Code occurs as an interaction of two illuminated-triangles where movie-scores are shown. It creates a game of memories. The appearing impressions attract through colour and shape. The result is, that the observer gets caught in a room that seduces to dream, to experience or just to collect your thoughts.
Sparring-Partner for the project "Memory Code" was Zumtobel.