28.06.- 28.07.2019 Exhibition  Understanding & Art and Research  @MAK, Stubenring 5, 1010 Vienna
19.03.2019/ 19:00 Opening "Lighthouse" Wednesday, March 20 until Wednesday. April 3 @ AIL, Franz Josefs Kai 3, 1010 Vienna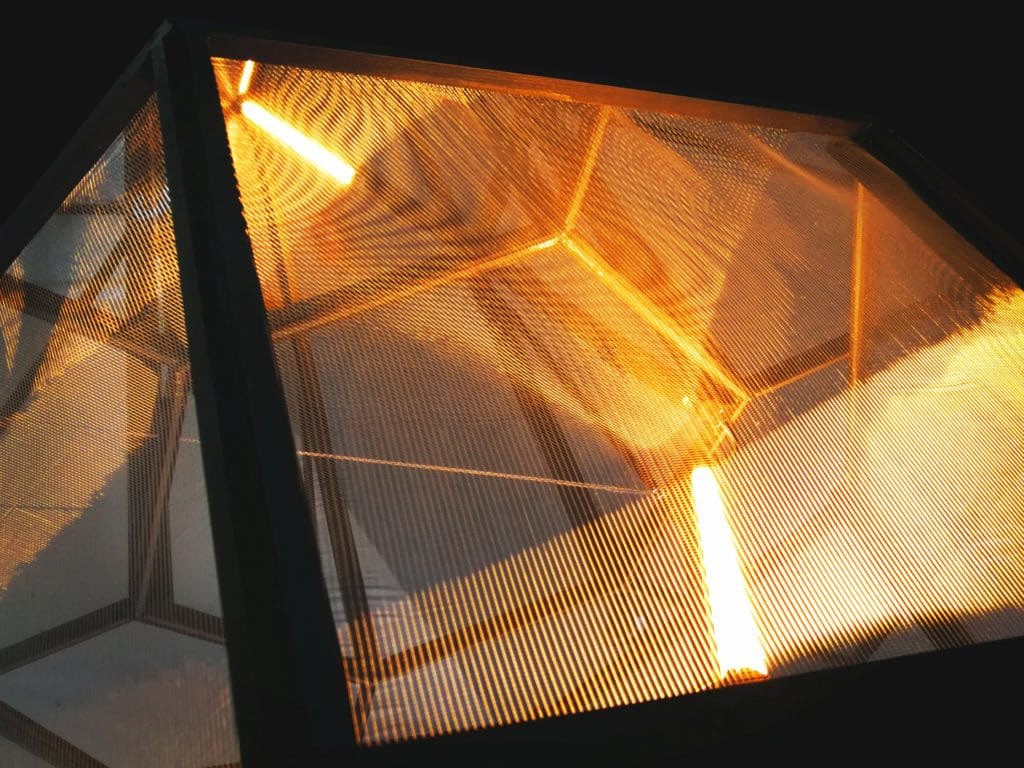 21.02.2019 – 10.11.2019 Exhibition "Auf der Kippe – eine Konflikgeschichte des Tabaks" @Volkskunstmuseum @Tiroler Landesmuseum, Innsbruck; Studio Okular has been in charge of exhibition and light design.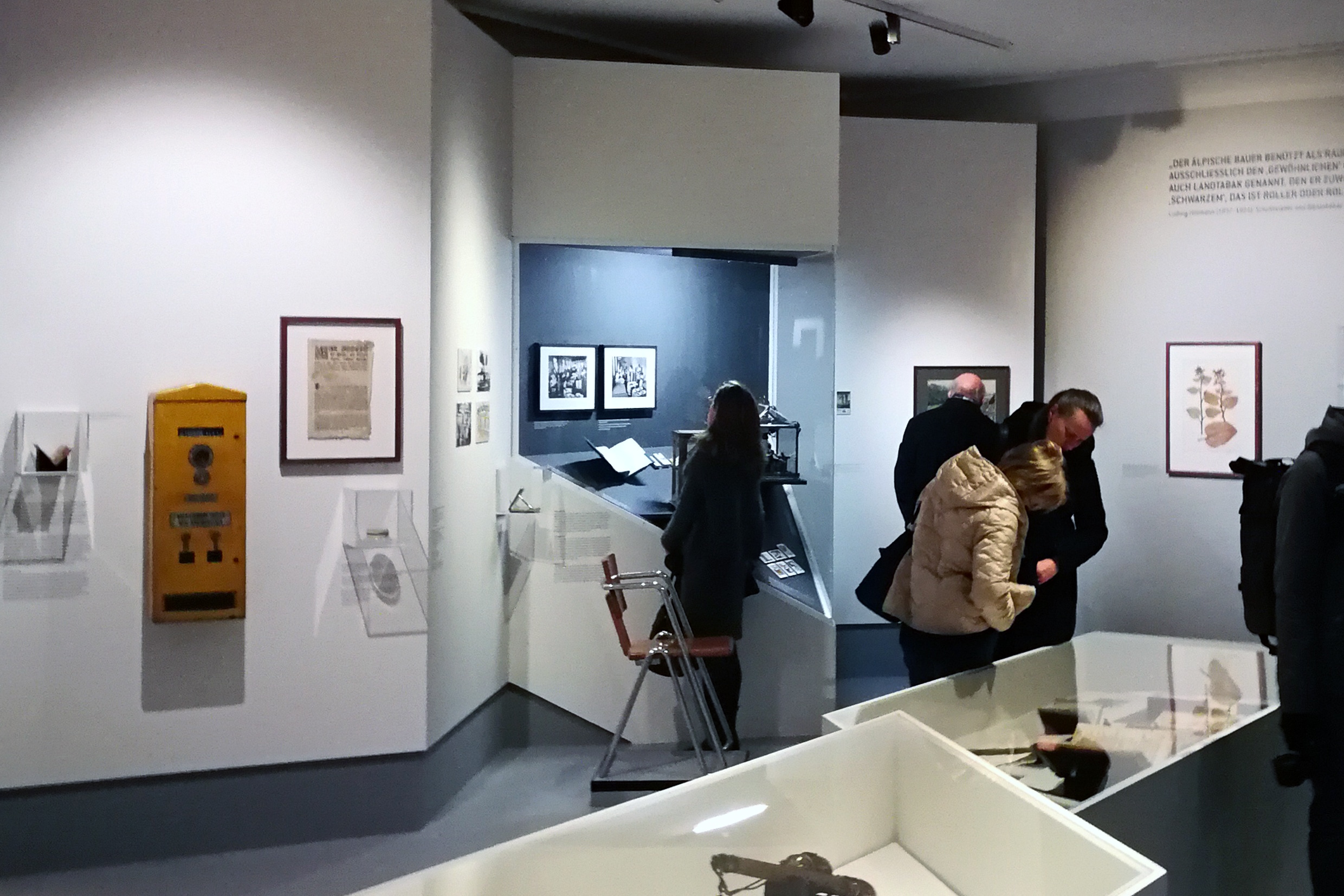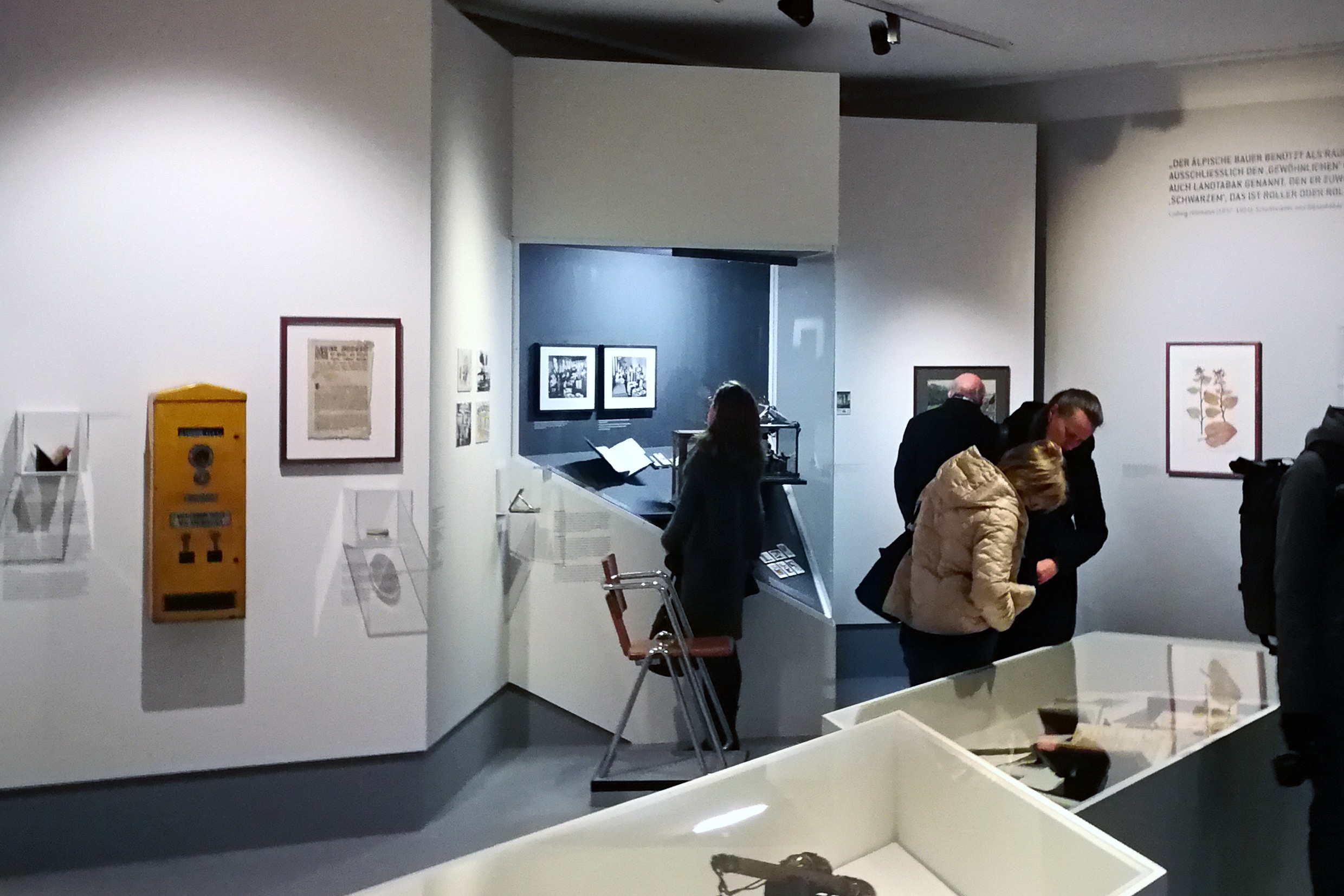 04.10. -24.10.2018 Reload the Apparatus @AIL In the current exhibition Reload the Apparatus, an artwork by the artist Philipp Pess is displayed at the exhibition space in the basement. The artist has chosen a color temperature of 7000k. A color temperature that breaks with conventional lighting scenarios in the exhibition context and opens up new perspectives.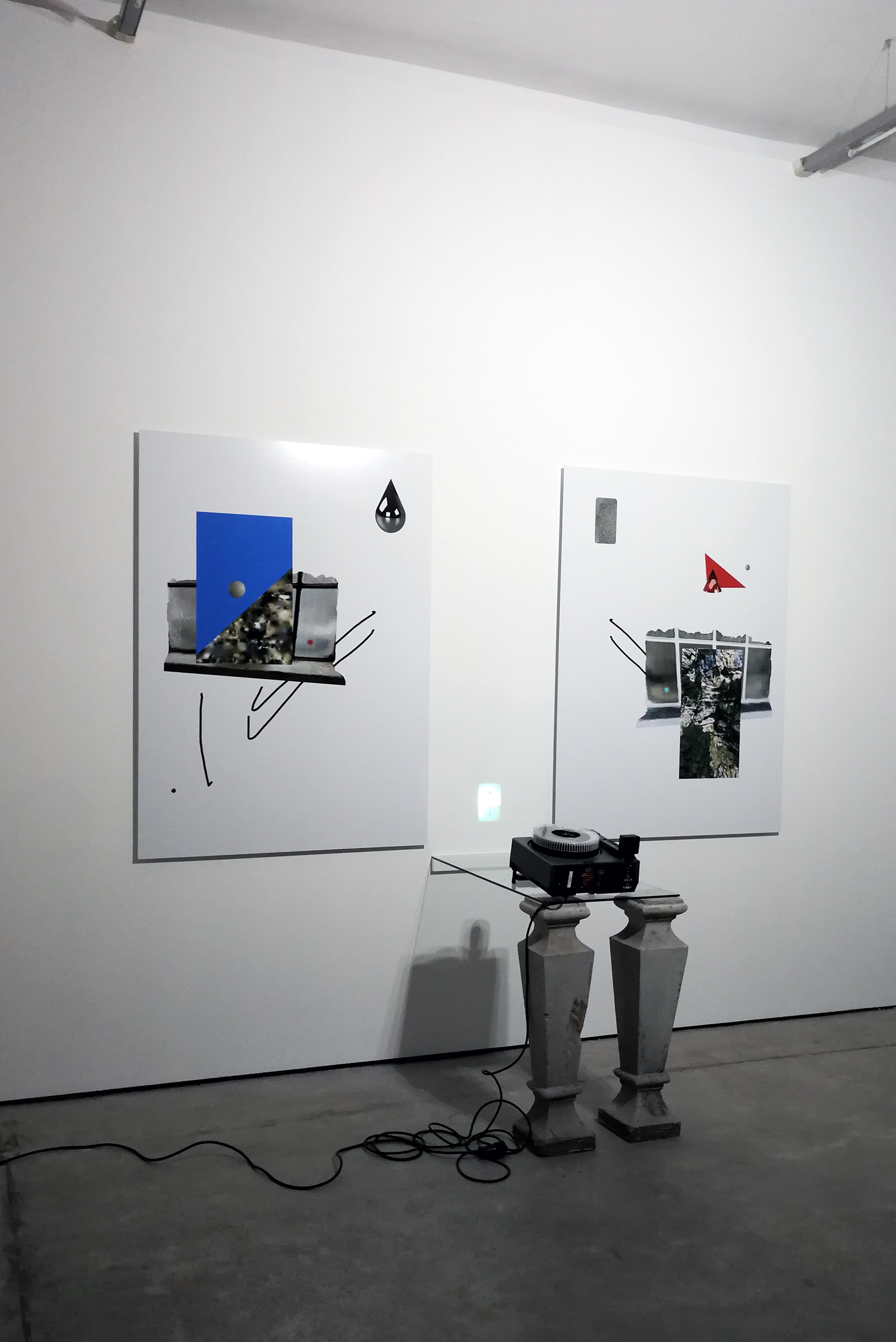 Once again the following question is in our focus: What light does art need in the Museum of the Future? The research project White Cube Teleporter – interdisciplinary light measurement of studio and exhibition spaces by architect Andrea Graser deals with this question at the Institute of Architecture at the University of Applied Arts in Vienna. Future-oriented lighting technologies enable individual lighting settings in the exhibtion spaces of the future. The research project locates and examines the lighting moods of museums and studios spaces and develops individual lighting scenarios on the basis of the findings in cooperation with artists and curators.
This research project is supported by Lumitech Produktion und Entwicklung GmbH.
04.10.2018/ 18:00 Exhibition Opening "Spiegel" at Galerie MESSER, Spiegelgasse 23, 1010 Vienna.
Under what light will art be displayed inside  museums in the near future? The gallery MESSER gives a first idea of it…not completely by chance, because we were participating in the planning and implementation.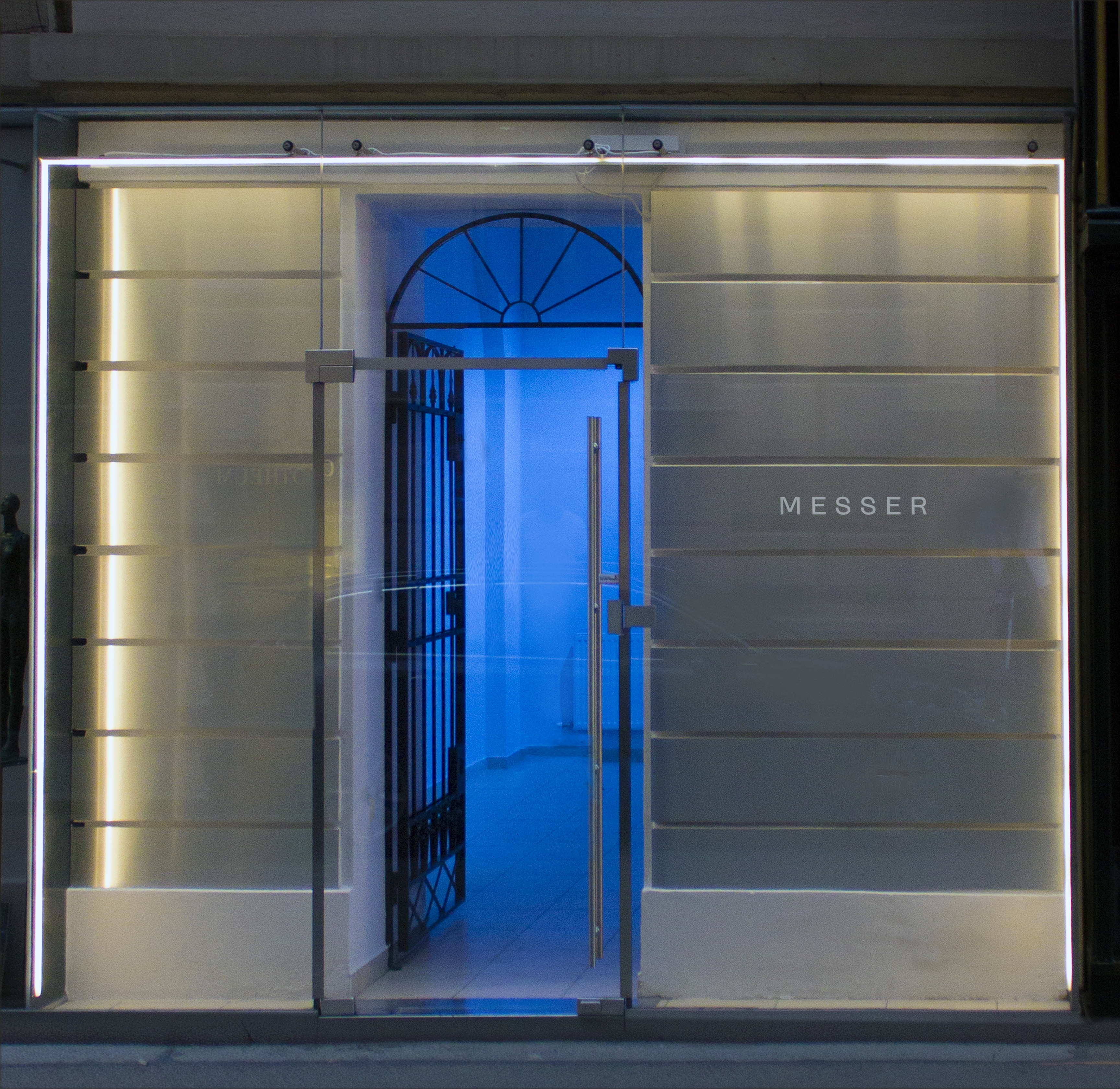 10.4. until 25.4.2018 Exhibition  Fünf Künstlerinnen x Fünf Museen @AIL, Vienna
displaying works by the artists Friedrich Biedermann, Frauke Dannert, Gregor Eldarb, Alina Kunitsyna and Bernd Oppl. This exhibition is part of architect Andrea Graser's research focusing the following questions "Under which light has the art work been created? What potential is hidden in future leading digital light technologies for designers, architects and artists? What influences do they have on the museum of the future?"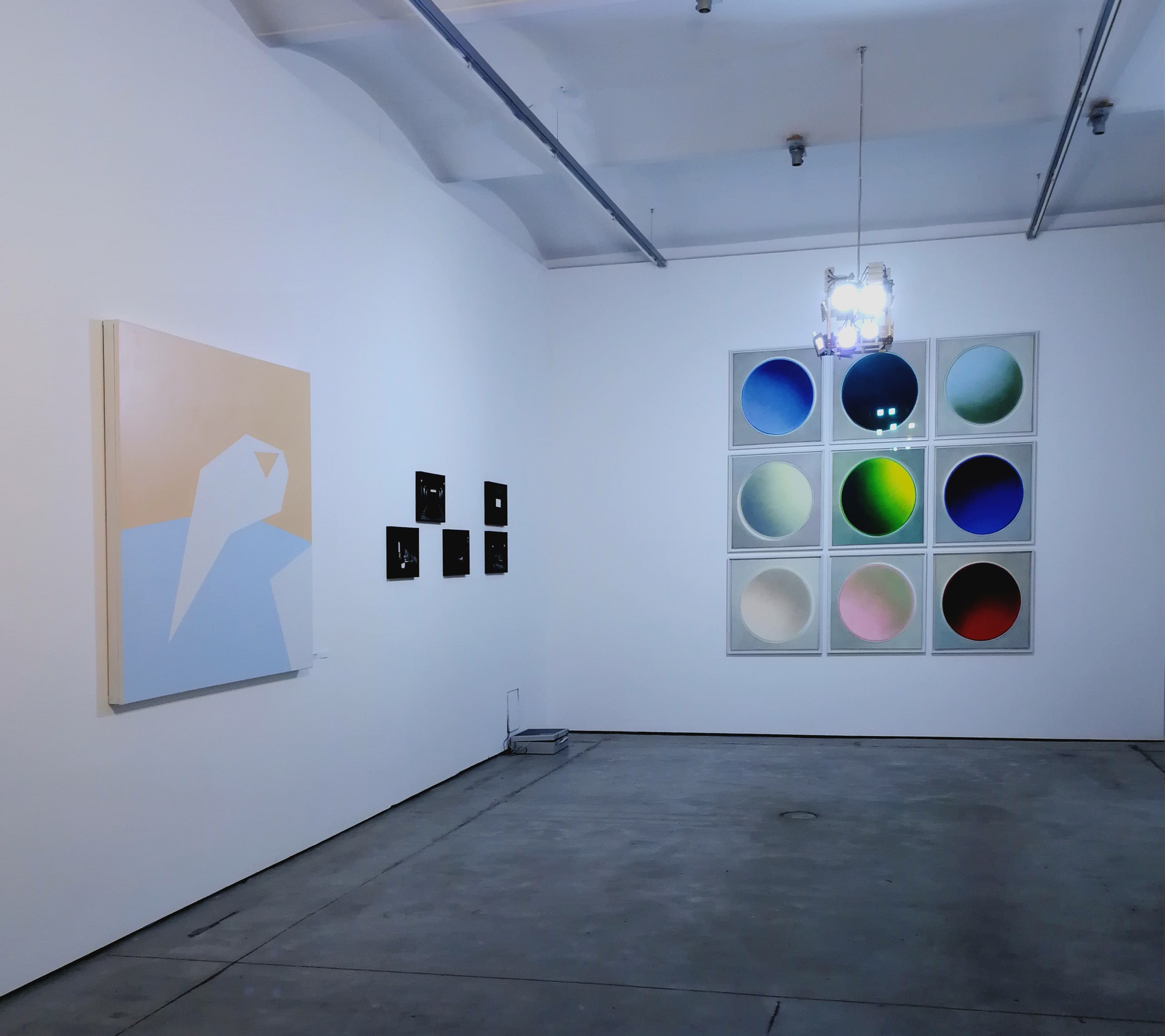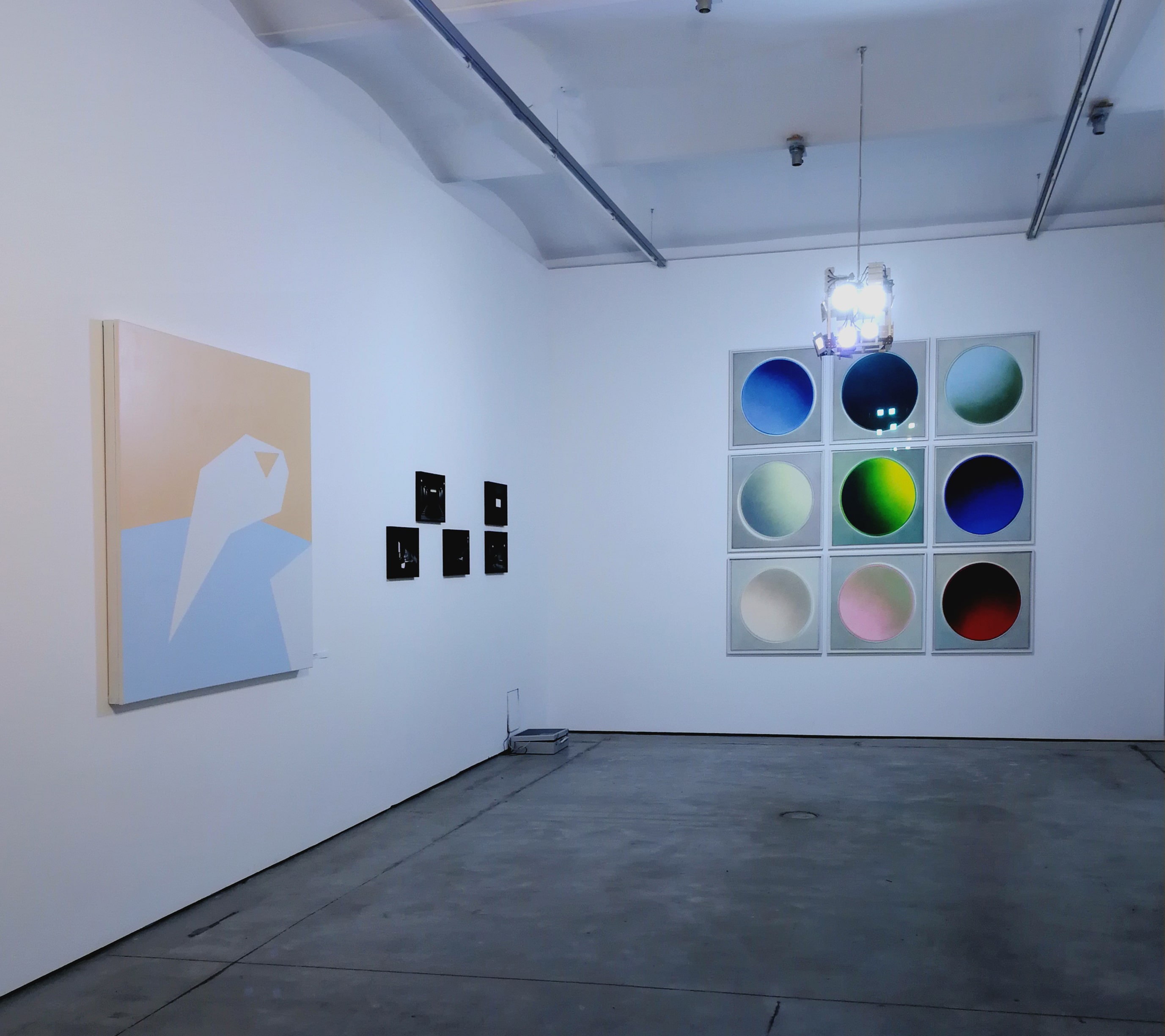 April 2018, Interview "Licht als Material" part of current issue of the magazine 100 Häuser/ 100 working SPACES/ "Fokus Licht"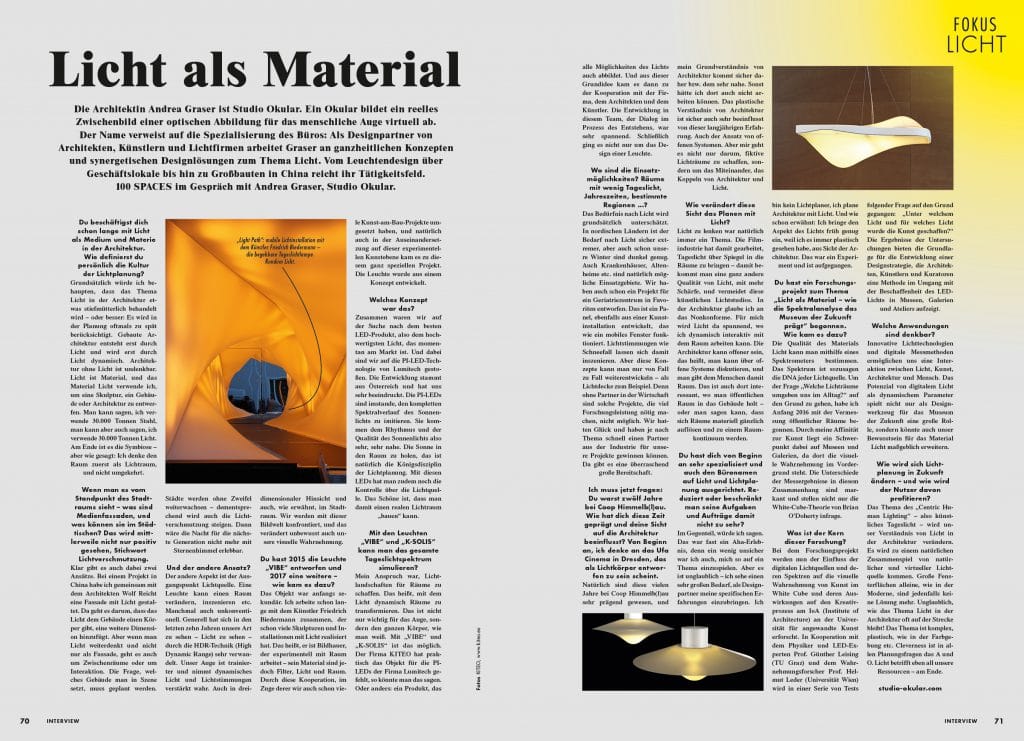 18.03. until 23.03. Light+ Building 2018  displaying new light  K-Solis and the lamp VIBE designed by Studio Okular @ Messe Frankfurt, AGORA Stand B20 (Lumitech/ Kiteo)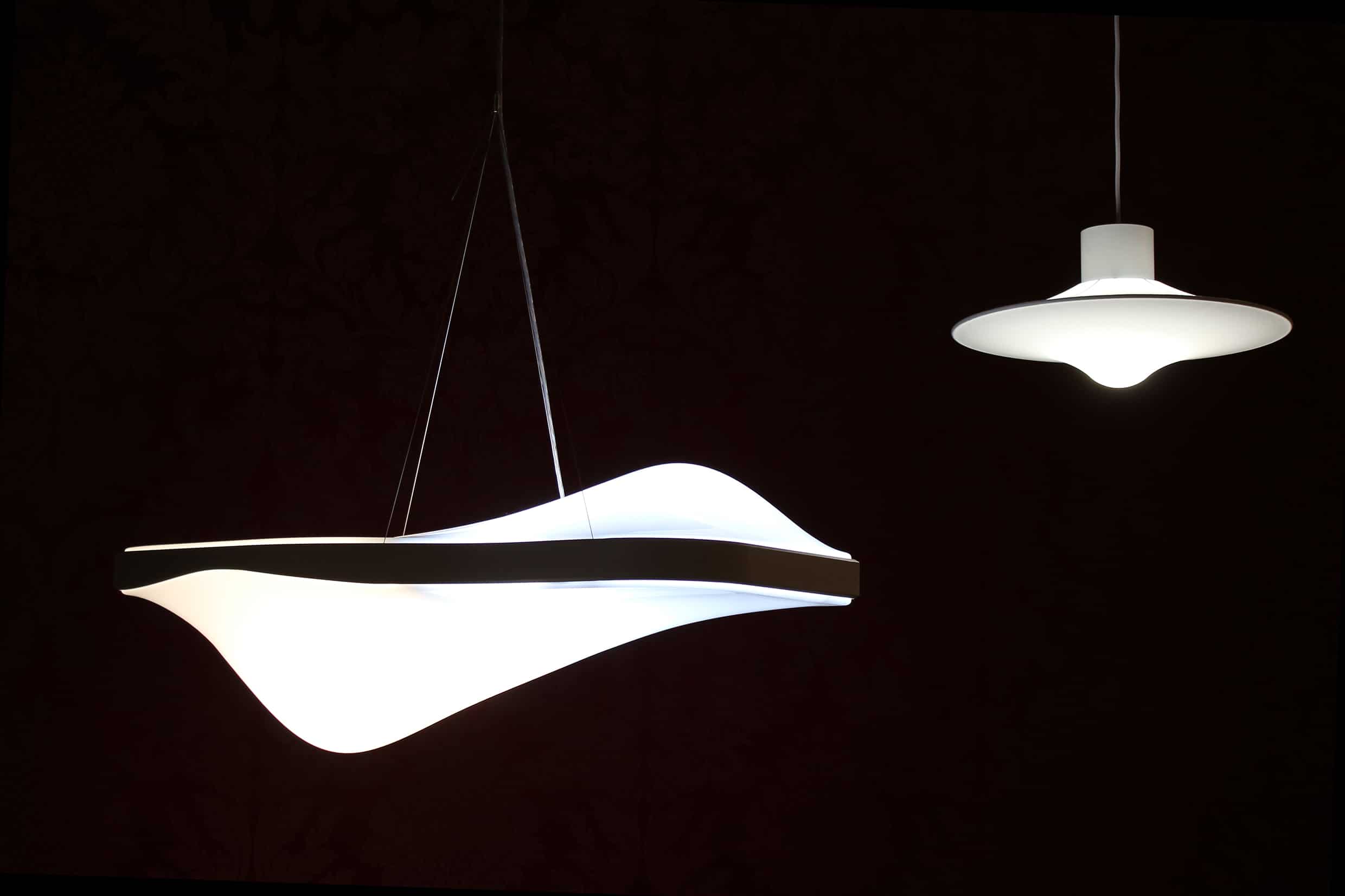 06.12.2017/ 18:00 exhibition opening ein Künstler/ zwei White Cubes/ fünf Museen is the beginning of the next steps in our research project dealing with the question " Welches Licht braucht die Kunst?" An exhibition as experimental set up – displaying paintings from the series "Spectrum 2016" by the artist Friedrich Biedermann.  "Spectrum 2016" is predicated on an analysis of lighting conditions in various Viennese galleries and museums. The colors of the painings are derived from the results of the measurements. Through the impact of dynamic light sources inside Raumlabor S3T14 "Spectrum 2016"  gets alive.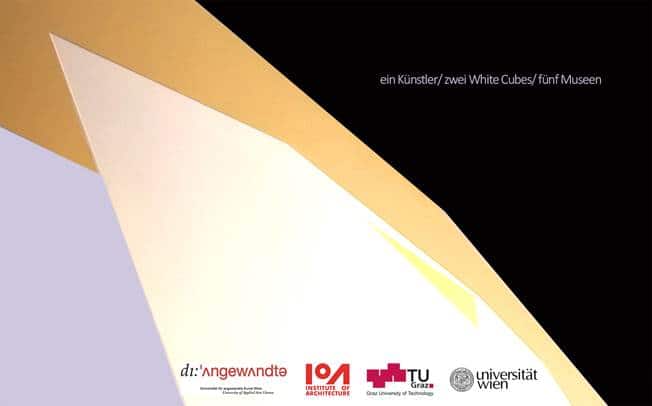 25.10.2017/ 17:00 "Interdisziplinäre Lichtvermessung" – presentation of the research work that is currently taking place in Raumlabor S3T14  by Andrea Graser. This event is part of an events/ lectures series Angewandte Praxis at the University of Applied Arts, Vienna.
05.10. until 08.10.2017 Studio Okular and Kiteo display a new lamp K-SOLIS @ design district fair 2017, Vienna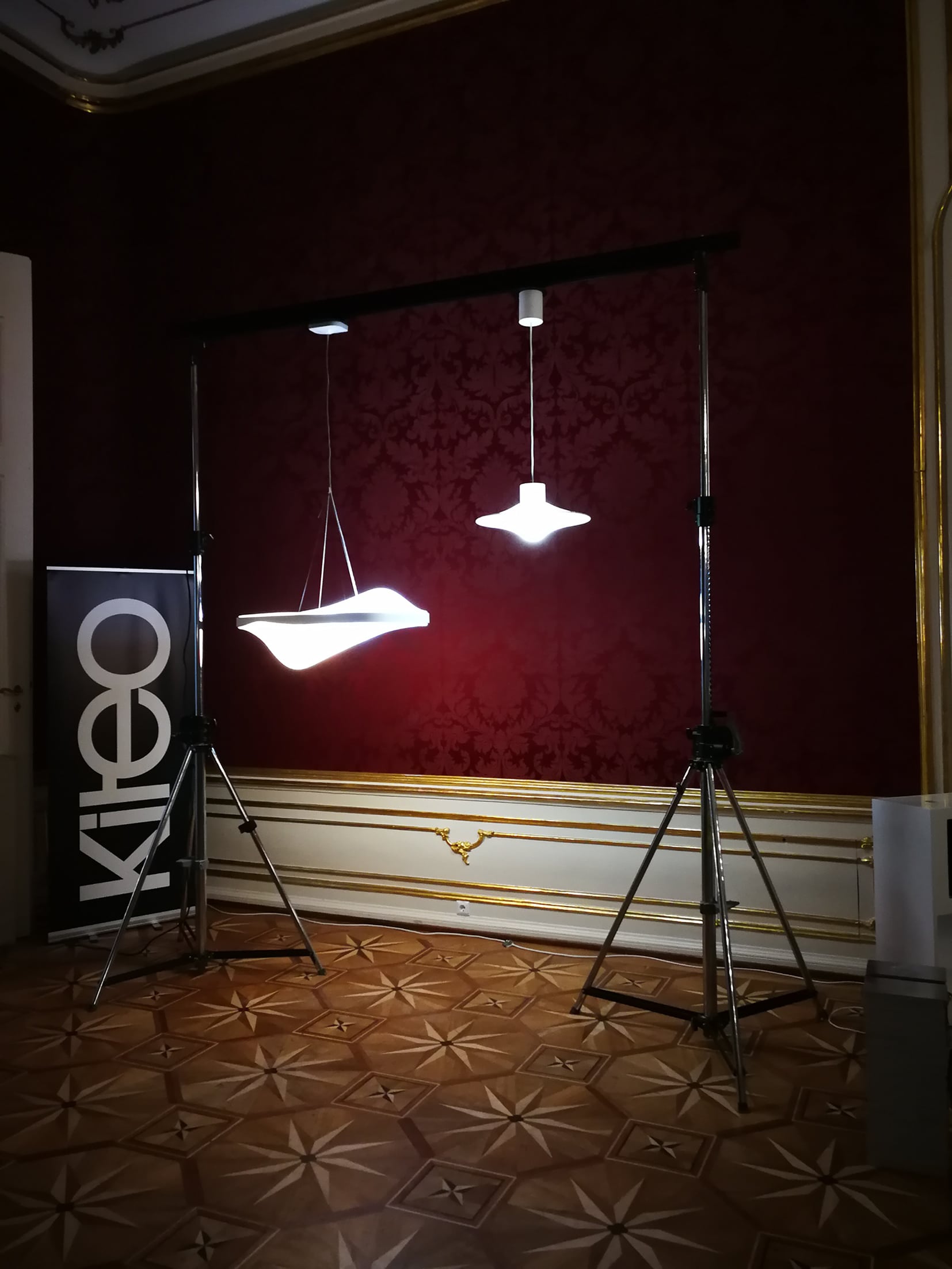 05.10.2017 Light Path stops infront of Hofburg, Vienna during design district 2017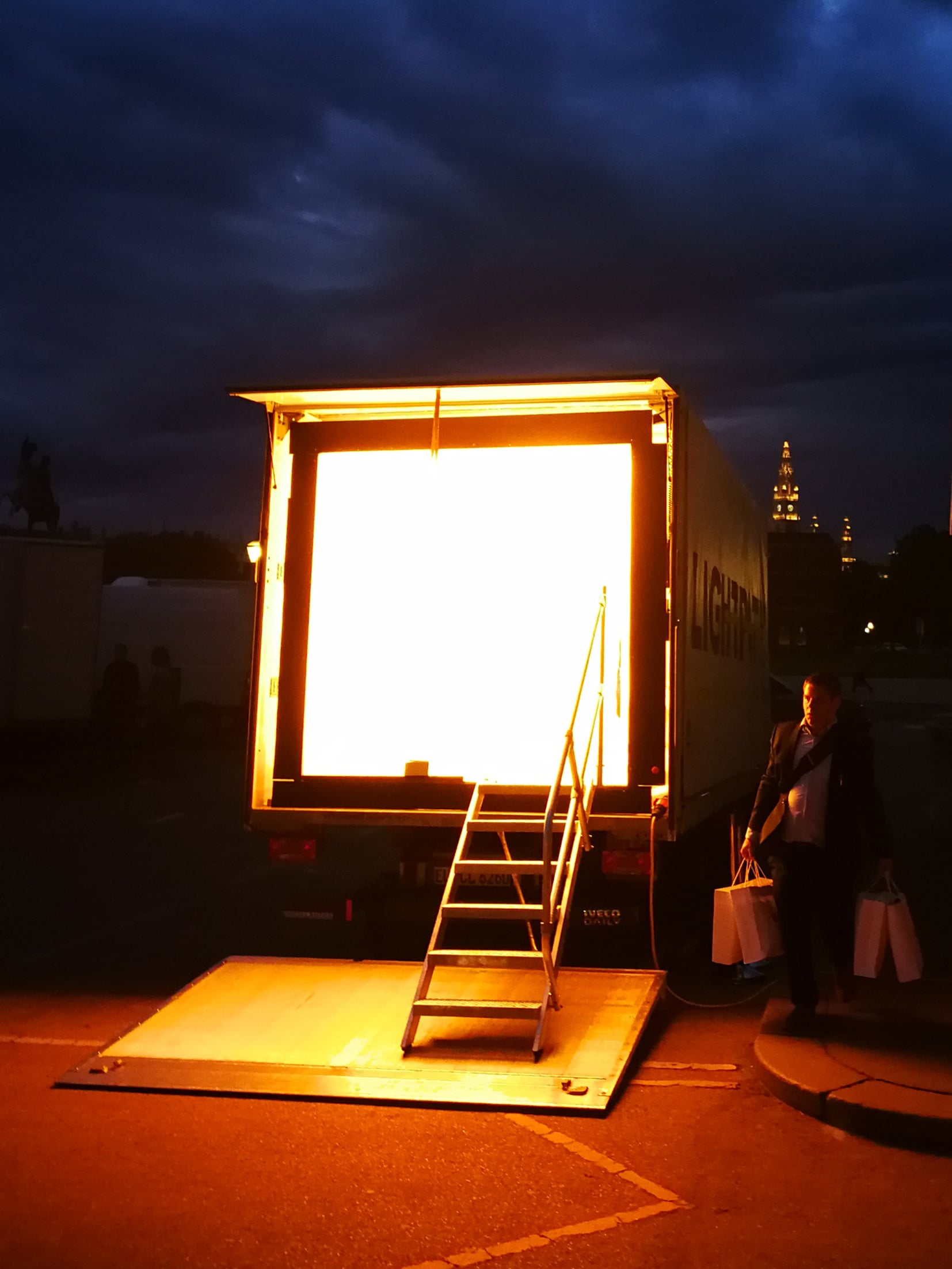 25.09.2017 "Five is Light" first images of testing phase –  shopping window fashion store Trendzeit, Vienna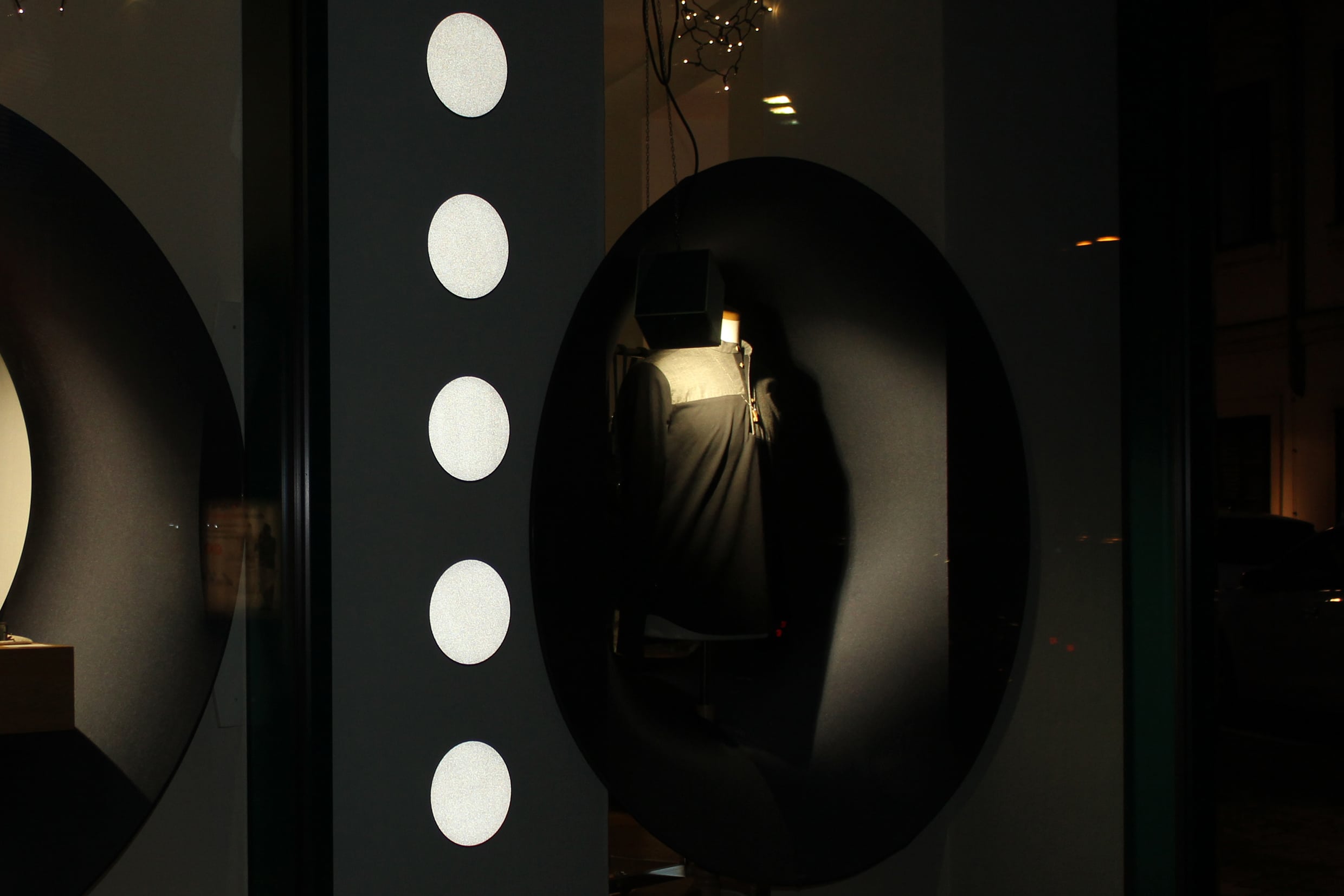 22.09.2017 "Good VIBErations" – 8 lamps VIBE for a great light atmosphere inside the marquee during LUMITECH's anniversary party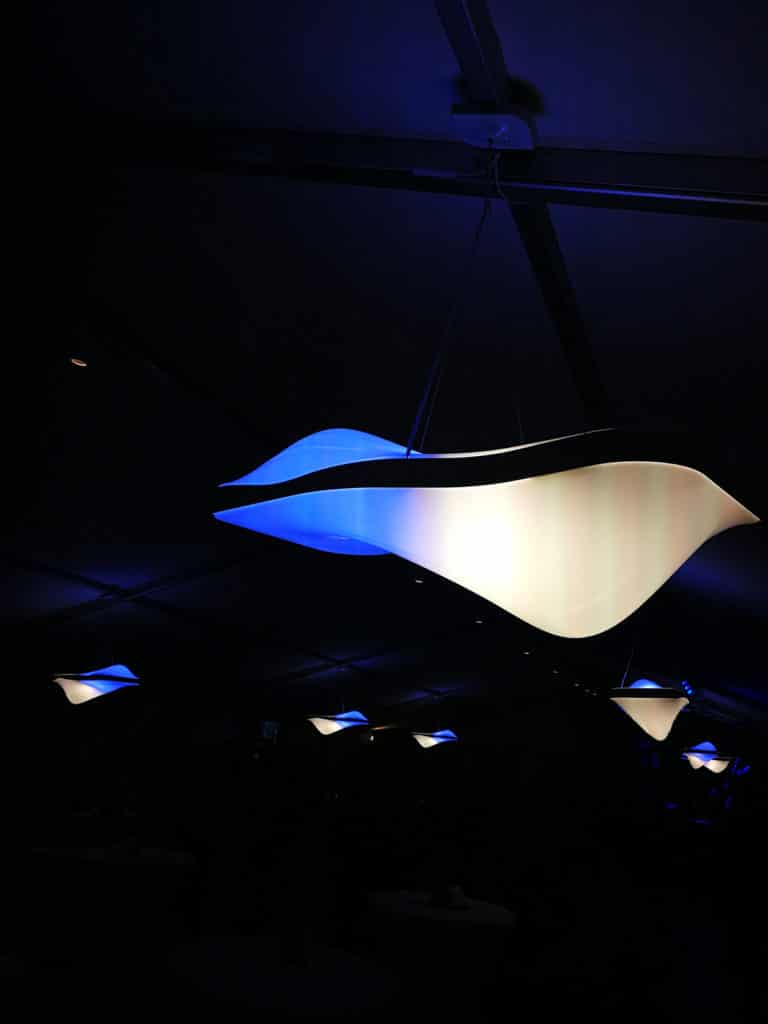 22.09.2017  LIGHT PATH in on tour again; Tour starts at LUMITECH's 20th anniversary at Jennerdorf, Austria on Friday.
Next Stop: Design District 2017, Vienna (from 5.10. until 8.10.2017)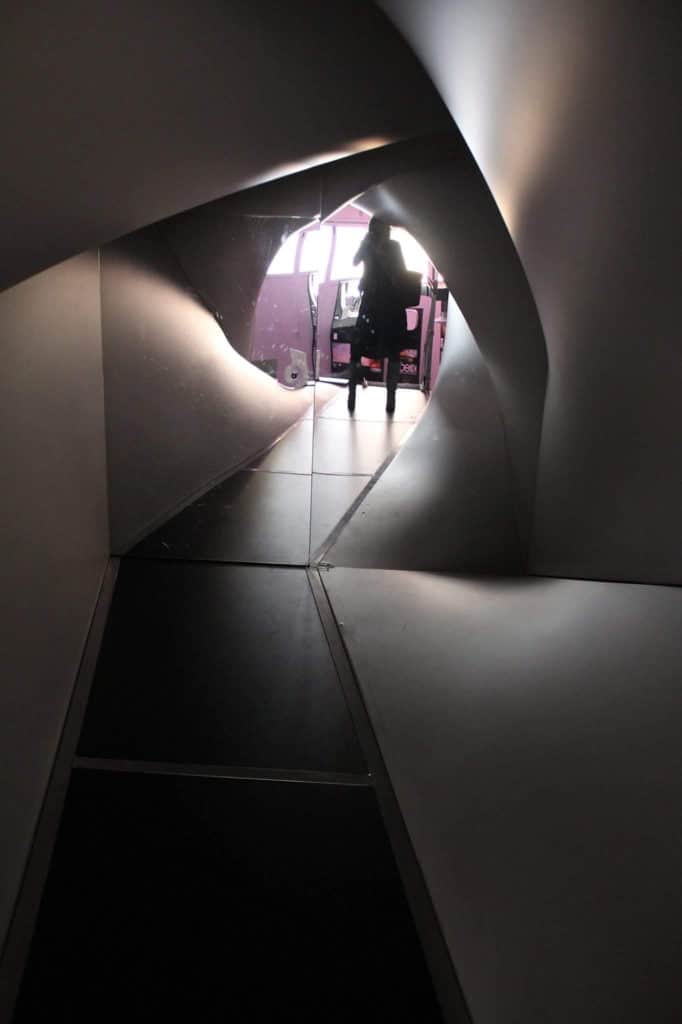 15.05.2017 Studio Okular wins competition "Five is Light", Vienna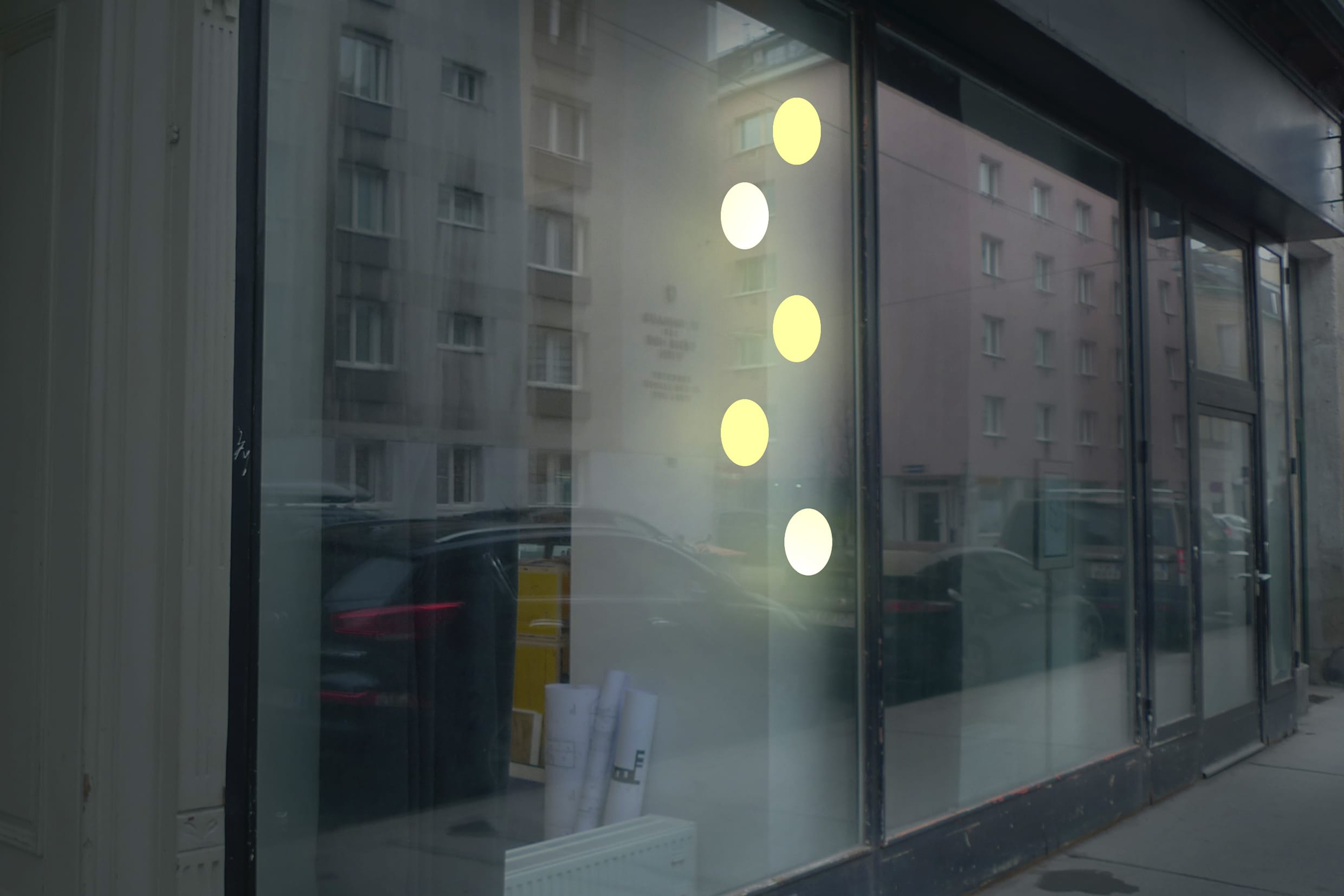 27.04.2017  Temporary Raumlabor S3T14 at the University of Applied Arts, Vienna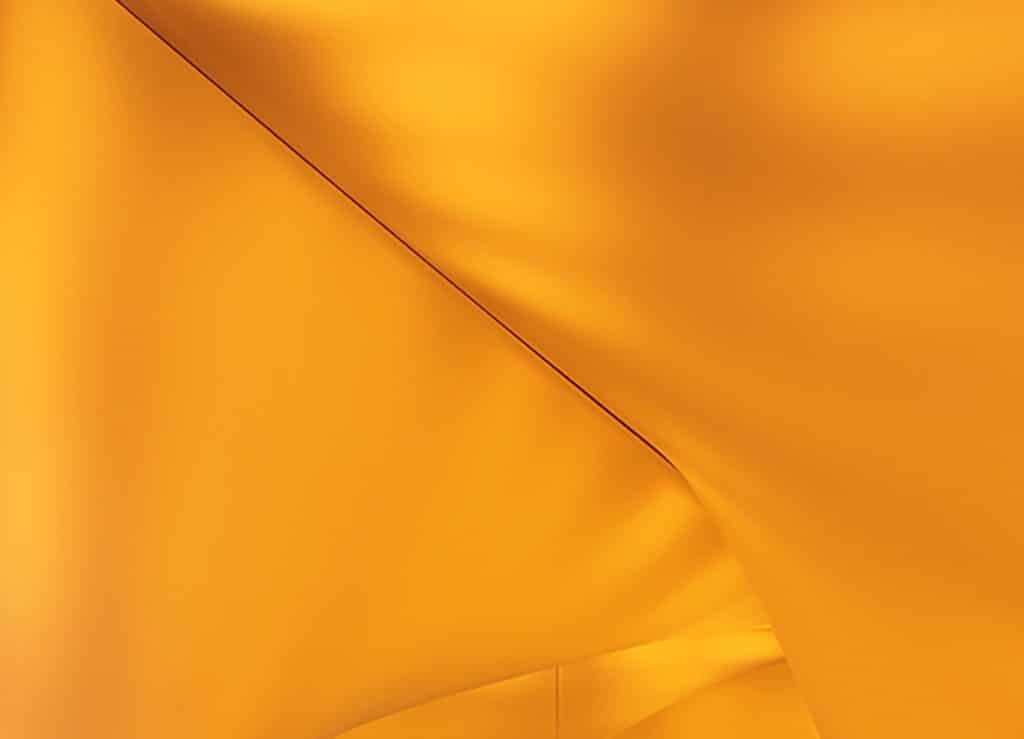 Andrea Graser and the Institute of Architecture (IoA) under Prof. Klaus Bollinger undertake (in collaboration with Prof. Günther Leising and Prof. Helmut Leder) first studies on the impact of digital lighting on the visual perception of art inside the White Cube.
10.11.2016 Anniversary celebration – 1 year TRENDZEIT Fashion Store, Vienna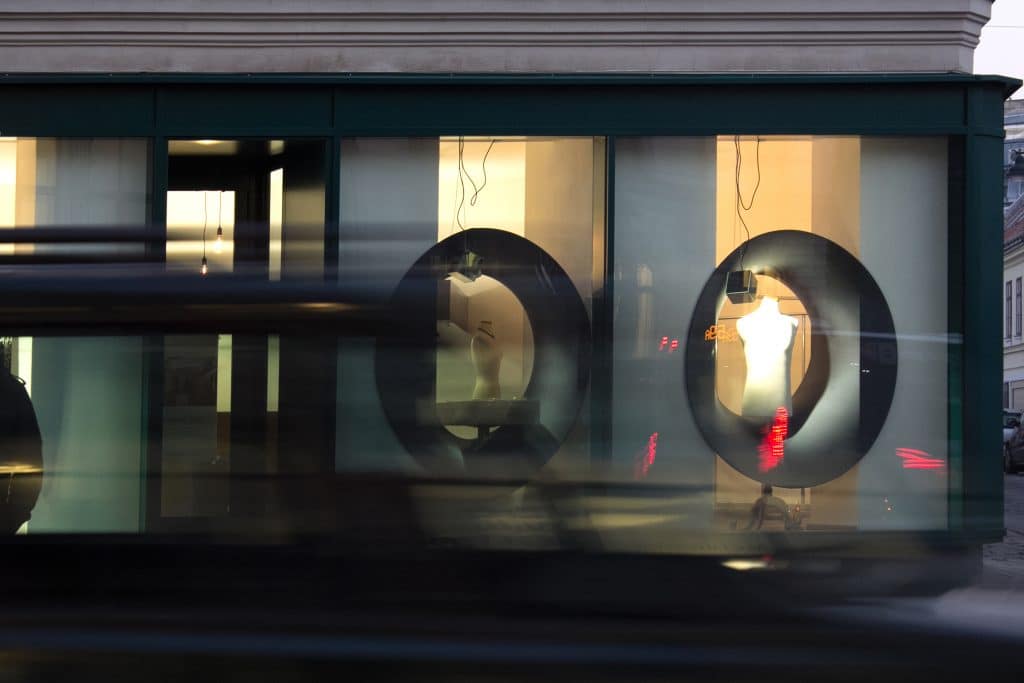 02.11.2016 LIGHT PATH on tour – from Budapest to Munich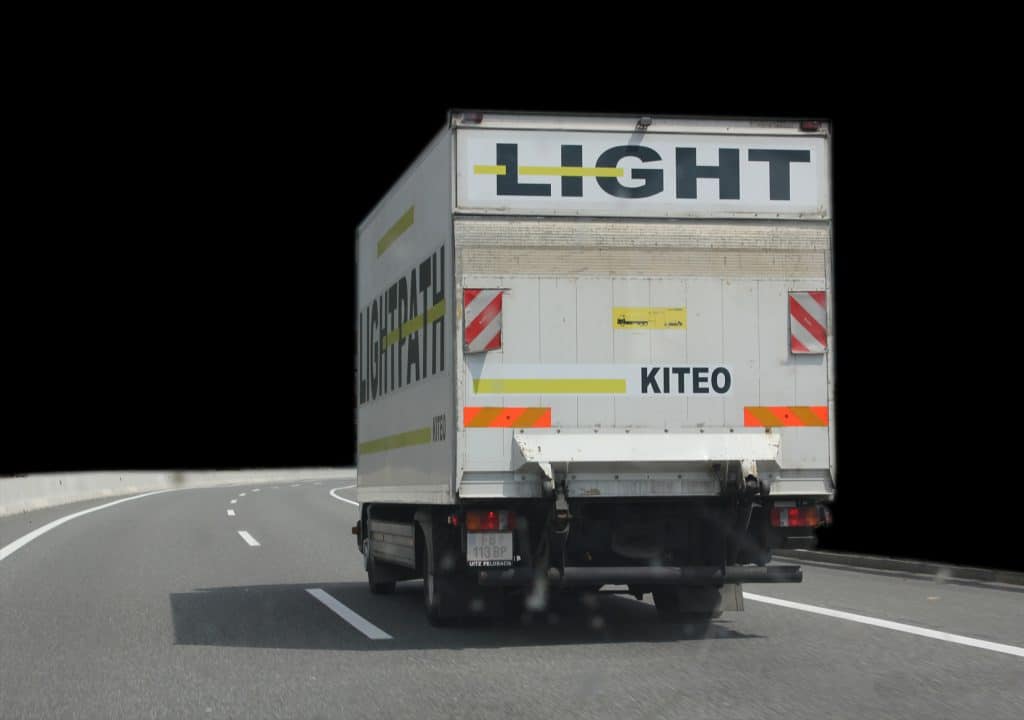 15.10.2016 Opening – Exhibtion  Melinda Esterházy @ Schloss Esterházy Eisenstadt.  Buero bauer the designers of the exhibition refere to the metaphor of the stage. STUDIO OKULAR was in charge of the lighting design.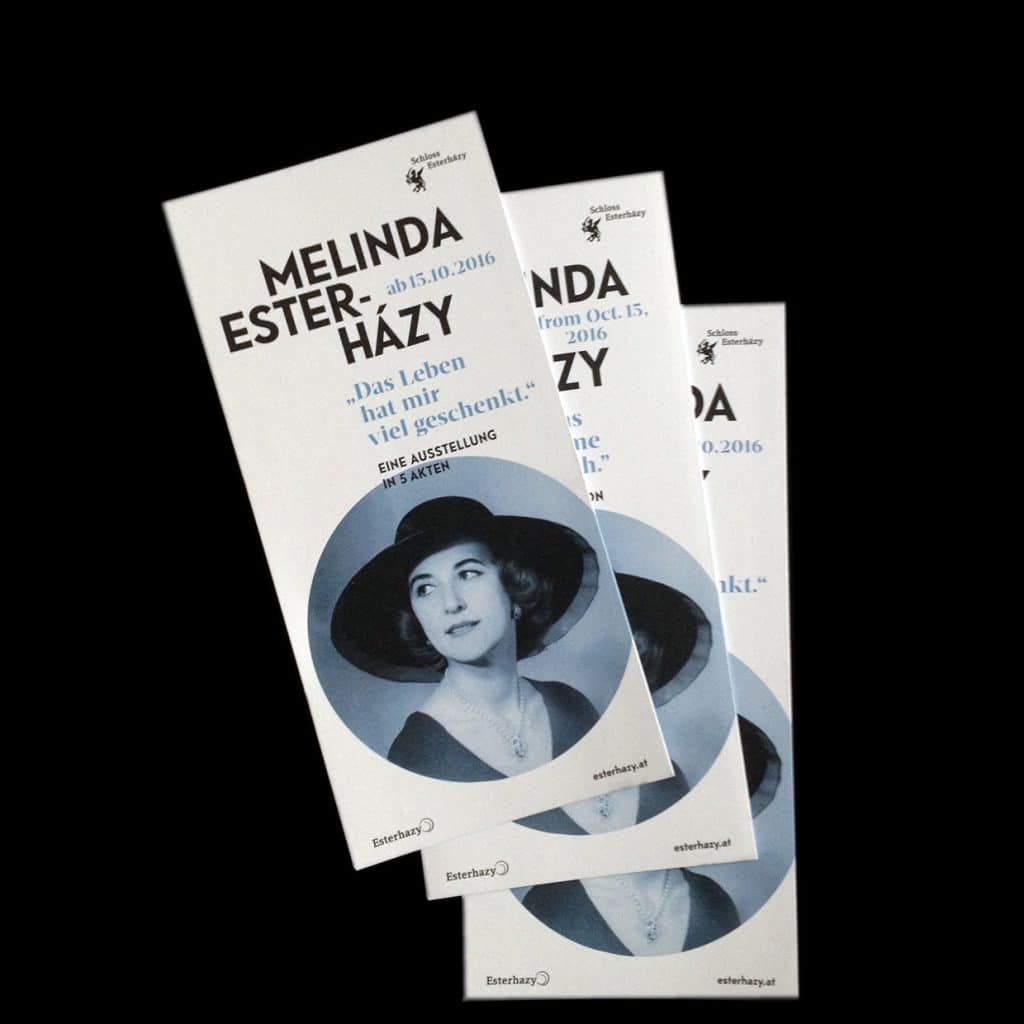 25.09.2016 Finissage – Exhibtion ROBERT LA ROCHE: Personal View  at  MAK an exhibition designed by  STUDIO OKULAR.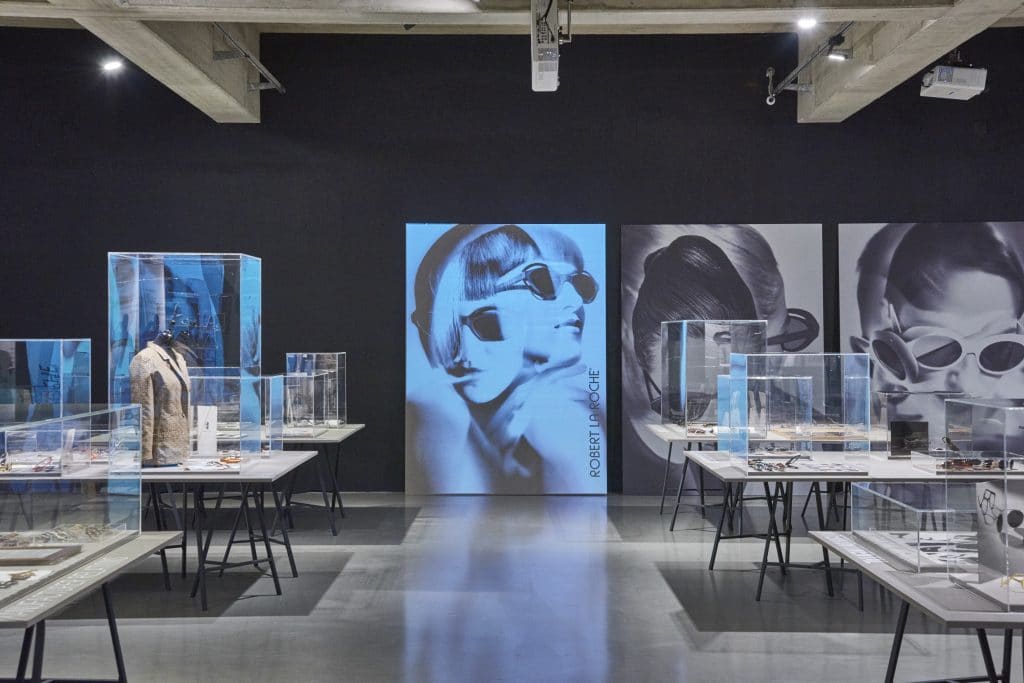 01.06.2016: "100 Häuser" Magazine – lauch event at Palais Rasumofsky, Vienna – with 100 great articls about 100 faszinating houses; also included under rubric products an article about the VIBE by Studio Okular and the Light Path by Studio Okular and Friedrich Biedermann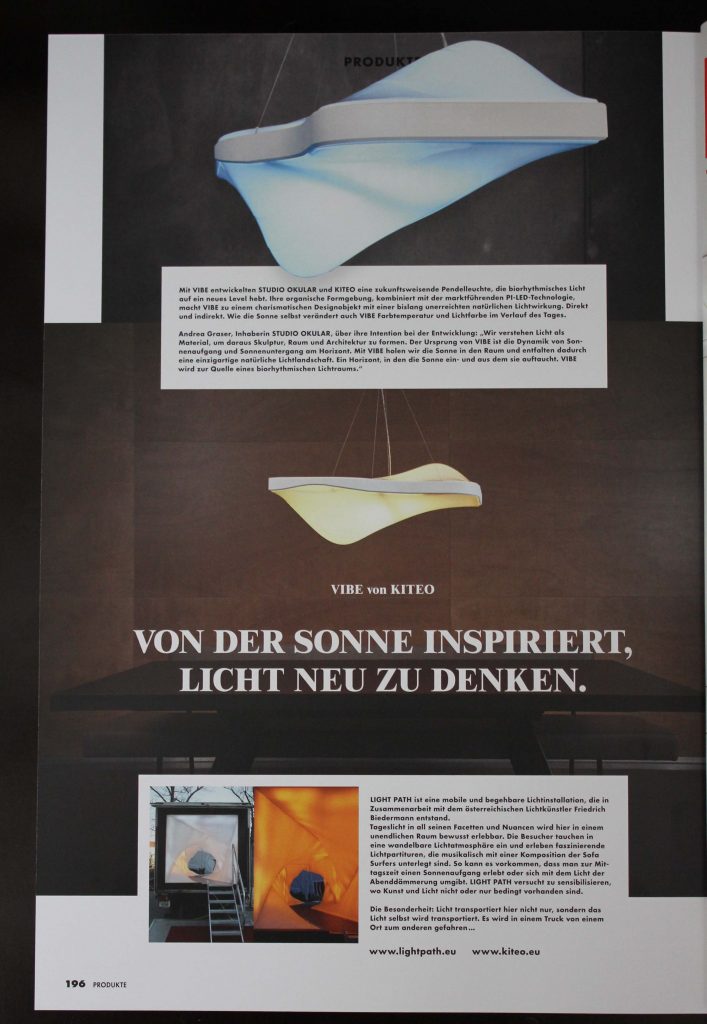 Architekur und Bau Forum 05/2015
Manuela Hötzl im Gespräch mit Andrea Graser
Architekur aus Licht
Die Architektin Andrea Graser ist Studio Okular. Ein Okular bildet ein reelles Zwischenbild einer optischen Abbildung für das menschliche Auge virtuell ab. Der Name verweist auf die Spezialisierung des Büros: Als Designpartner von Architekten, Künstlern und Lichtfirmen arbeitet Graser an ganzheitlichen Konzepten und synergetischen Designlösungen zum Thema Licht. Aber nicht nur, selbst zwölf Jahre als Architektin bei Coop Himmelb(l)au beschäftigt, versteht sie Architektur als dynamischen Raum – ohne vom Maßstab abhängig zu sein. Von der Vibe-Leuchte über ein Geschäftslokal bis hin zu Großbauten in China reicht ihr Betätigungsfeld. Mit FORUM sprach Andrea Graser über die Bedeutung von Licht in der Planung und der Überschneidung von Kunst und Architektur….read more
04.05. – 25.09.2016 ROBERT LA ROCHE: Personal View at MAK, Vienna
Curator: Thomas Geisler
Exhibtion Design: Studio Okular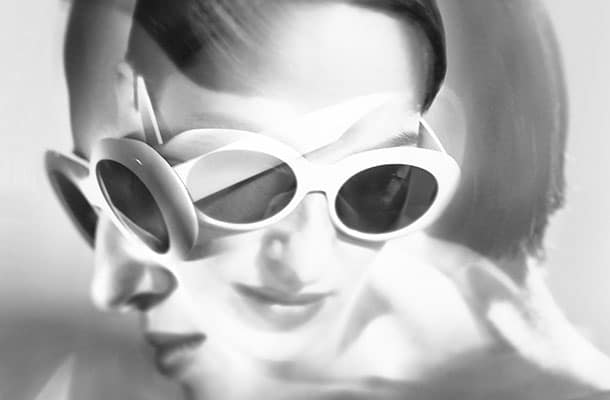 04/2016 – VIBE Lighting
Company: KITEO
Desgin: Sudio Okular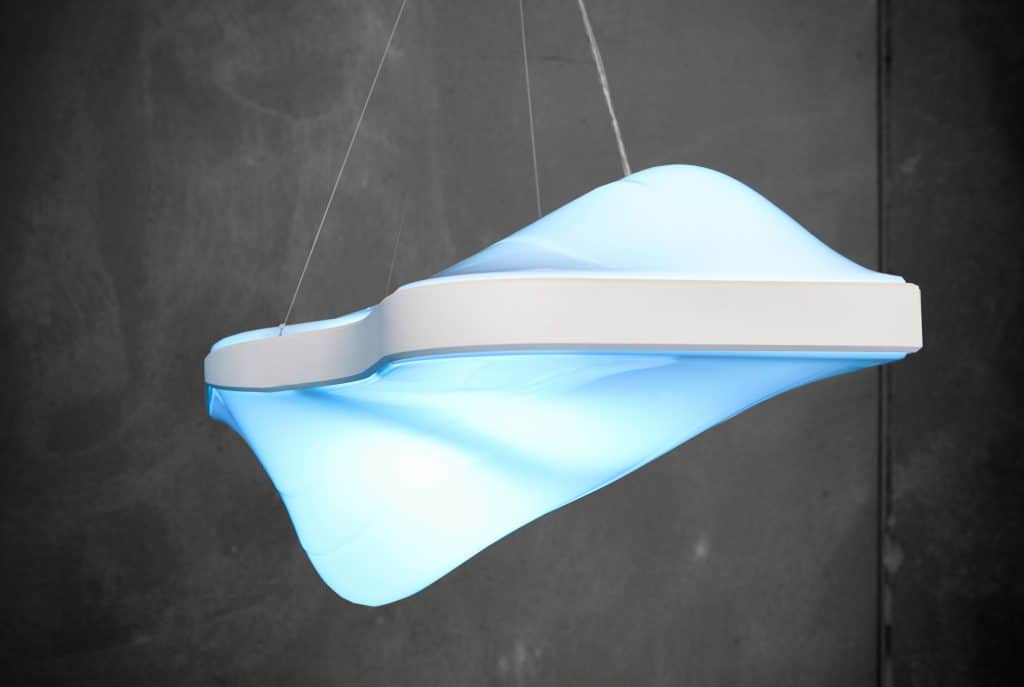 04/2016 – 09/2016 Light Path ON TOUR
Vienna, Munich, Zurich, Stuttgard, Köln,…
Artist: Friedrich Biedermann
Construction Planning: Studio Okular
Sparring Partner: KITEO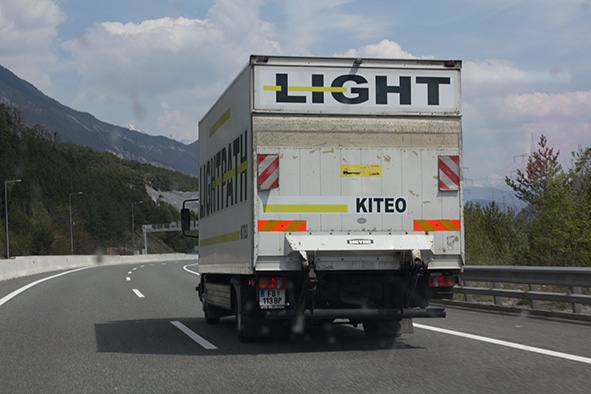 ---
13.3.-18.3.2016 Light+Building, Frankfurt/ Main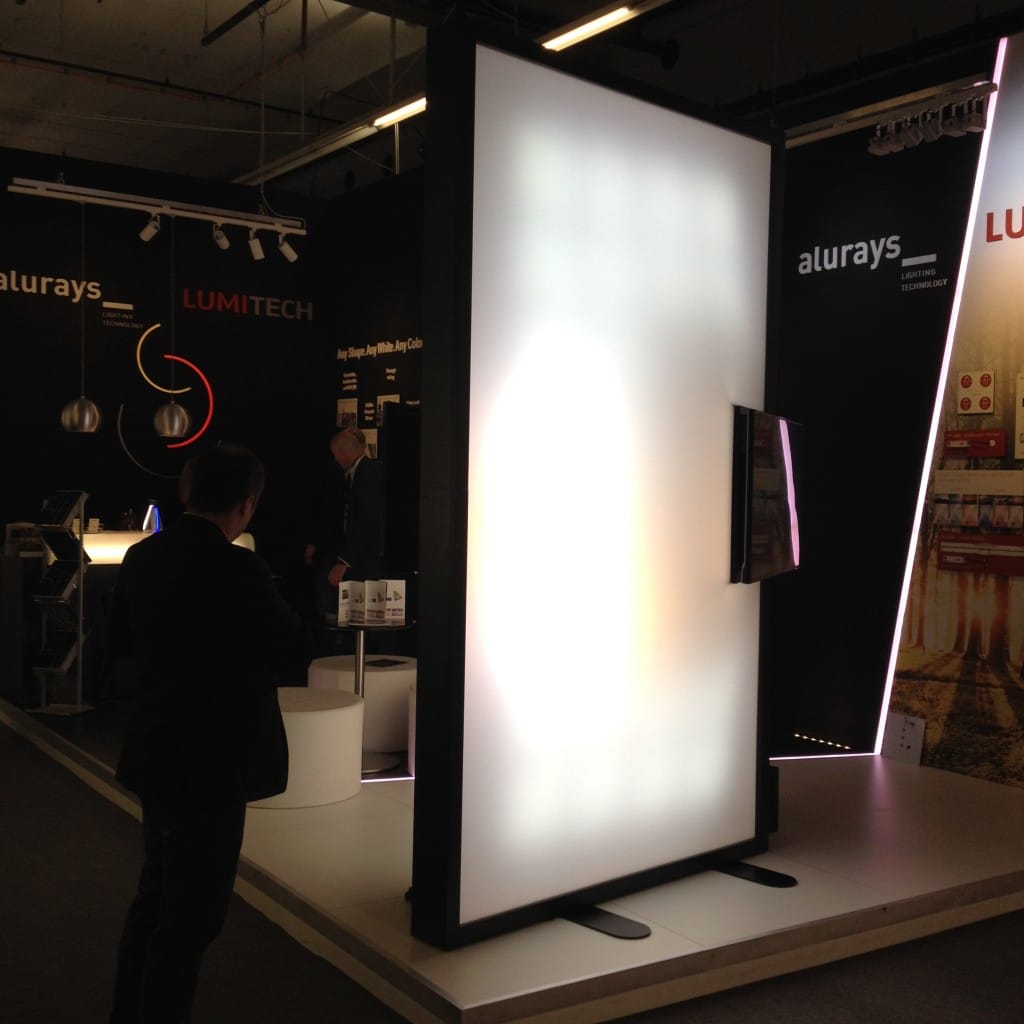 13.3.-18.3.2016 Light Path at Luminale,  Frankfurt/ Main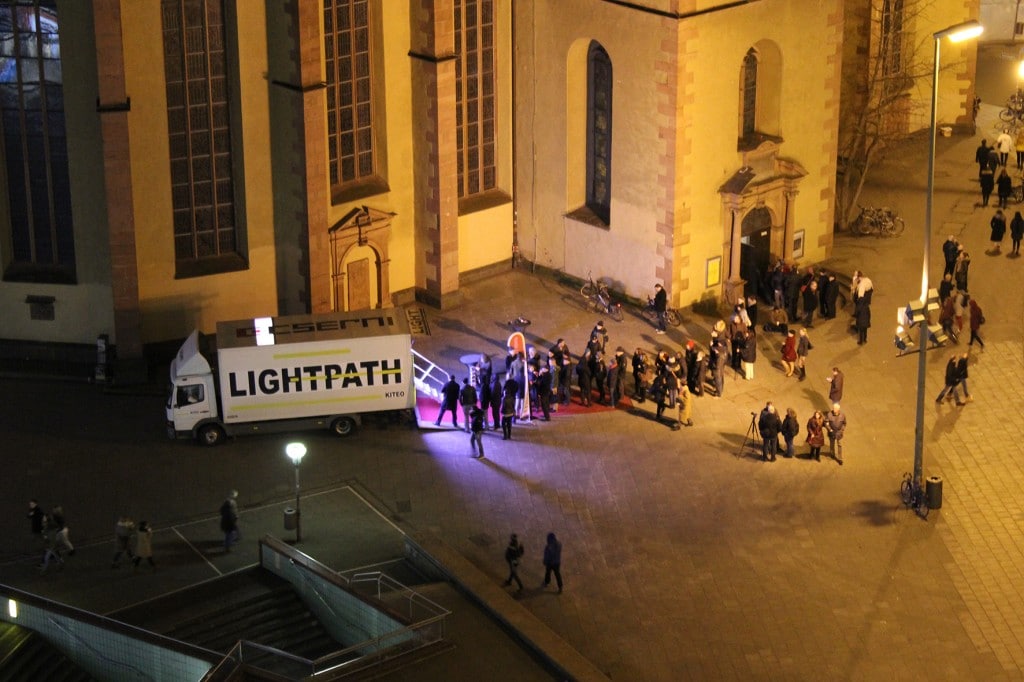 ---
Events 2015
06.11.2015 Opening Party Fashion Store TRENDZEIT